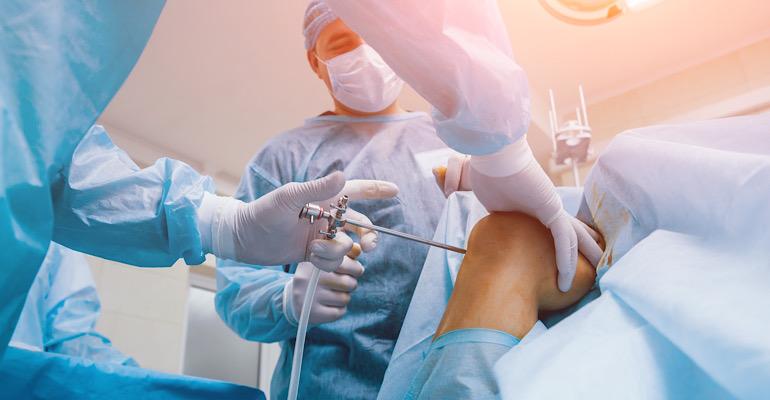 Joint and muscle pain is quite common but that doesn't make it any less difficult to deal with. Living with that joint and muscle pain on a regular basis can run the gamut from fairly mild to extremely painful and even debilitating.
When that is the case, it takes working with a qualified professional to find the solution that can help get your life back. Working with experienced orthopedic physicians means finding the root of the problem and implementing solutions that will lead to a less painful, even pain-free, life.
Surgical Treatment
Depending on the condition and its severity, the only answer may be orthopedic surgery. When that is the case, it helps to know that each physician has years of experience and comprehensive training and education to make them the best equipped for the job.
Each specialist has their own niche, allowing for orthopedic procedures to range from non-invasive surgery to therapy and even full surgical treatment options. The goal is to provide pain-free living to those who struggle with chronic pain on a regular basis.
The process means expert diagnostics at the beginning to help find the most accurate assessment of the situation. It is only through proper diagnosis that the right treatment can be implemented. From there, physical therapy and surgical options, whatever they may be, are discussed.
The good news is that there are inpatient and outpatient options depending on the availability and procedure involved. The goal is to create the most successful outcome no matter what the condition, ranging from chronic joint pain to sports injuries.
Sports Medicine
For athletes, the number-one item of importance is to remain on the field and in the middle of the action. When injuries occur, getting the proper treatment is the first step towards getting back to the field and becoming effective once again.
It starts by seeing a top-notch orthopedic team that can offer a huge array of treatment options to both amateur and professional athletes alike. That means both sports injuries and sports-related musculoskeletal conditions.
It doesn't matter what kind of pain you are suffering from: foot, calf, groin, or even a potential bone fracture. Athletes of all levels can get the treatment that they need to make a full recovery and feel good about themselves once again, all with the intended purpose of getting back in the action.