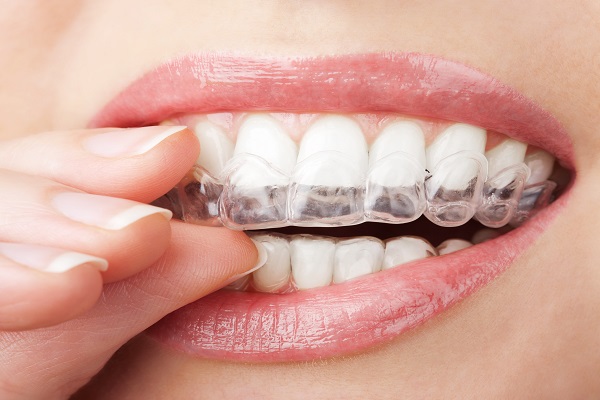 When you feel self-conscious about your smile because your teeth are crooked, you will want to consider selecting a treatment to help you straighten them. There are various options you can consider that can help straighten your teeth, such as invisible braces Malaysia dentists like to prescribe, and you will need to consider your budget before deciding which to use. You can find some of the options available below to help you determine which is best for you, straighten that crooked smile, and give you the confidence to smile again.
Invisible Aligners
You can have your dentist prescribe you invisible aligners that are custom-made for your teeth and can help straighten them. You will receive a new clear aligner every couple of weeks that you must wear, and the pressure they put on your teeth can help to straighten them over a few months. The length of time you must wear the aligners depends on the severity of your problem, and you will require regular check-ups every four or eight weeks to check on your progress.
At-Home Aligners
Some companies offer aligners from the comfort of your home, and you do not need to visit a dental clinic. The company you choose will send you an impression kit to your home to make an impression of your teeth and then send your aligners via the post. Treatment can take between three and 18 months, and the cost also varies, but it is often cheaper than getting your aligners from your dentist.
Metal Braces
You can also consider having metal braces installed that will help straighten your teeth, but in most cases, you cannot remove these once installed. These are a traditional treatment that is also effective, and cheaper than other available options, but some people do not like how they look, and they make them even more self-conscious about their appearance.
Ceramic Braces
You can also consider having ceramic braces, similar to metal ones, but the brackets are ceramic instead of metal, and there are wires connecting the brackets. They are more expensive than metal braces but less noticeable, so they are an excellent option for the self-conscious.
Lingual Braces
Another option you can consider is lingual braces, which are more discreet than metal or ceramic ones. These utilise metal and brackets on the back of the teeth to assert pressure to help straighten the teeth and are highly effective. They are less noticeable than other options as they are non the back of the teeth, but they can be one of the most expensive options.
These are a few options available for braces to straighten your teeth, and to see what the experts recommend, click here.