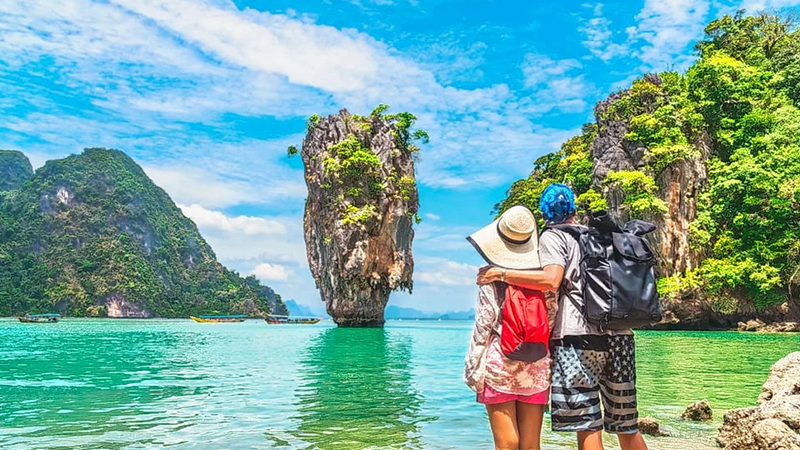 Suppose you have recently suffered an accident or are recovering from a recent medical procedure with a lengthy rehabilitation period. In that case, you have an option to spend some of this difficult period in a sunnier climate. There are now wellness resorts that specialise in tailored personal programmes that enhance and encourage your specific area of difficulty allowing you to spend part of your recovery and rehabilitation in Thailand in magnificent surroundings. We will look at the options available to you if you choose to visit Thailand and spend some of your time seeing the wonderful sights and sounds it has to offer.
What Can Thailand Offer You?
As one of the world's premier holiday destinations, Thailand has everything to make your holiday one to remember. Friendly people, a wide and varied cuisine and stunning beaches all combine to provide a winning solution. Most travellers will arrive in the capital Bangkok and spend a few days soaking up Thai culture and visiting some of the wealth of attractions which include the Grand Royal Palace, the Temples of Wat Pho and Wat Arun and the famous Khao San Road. Before checking into your recovery resort, you could then spend some time in one of Thailand's stunning beachside destinations. Let us take a look at a few of your options.
A Popular Choice
The island of Koh Samui sits in the Gulf of Thailand just off the east coast; it is easily reached by a short one-hour flight from the capital and is popular with first-time visitors and returning holidaymakers alike. Its laidback style, stunning beaches and clear blue seas combine with an excellent array of accommodation choices to provide a great destination for families and couples alike.
Thailand's Biggest Island
Also very popular is Phuket, which is located on Thailand's opposite coast in the Andaman Sea, again easily reached by a short flight its main areas of Phuket Town, Patong, Karon, and Kata showcase picturesque sceneries, awesome Thai Cuisine, and a Vibrant nightlife. It is also a great base to explore some of the smaller but no less beautiful surrounding islands, which include the Phi Phi islands, made famous by the film The Beach.
Other Places to Visit
Thailand can also offer something different, head north to the jungle and the lovely Chang Mai or visit the world heritage site that is the medieval city of Ayutthaya or discover the delights of Krabi on the country's southwest coast.
These are just a few of the options available to you when you decide to spend some of your recovery time in stunning Thailand; you will not be disappointed.