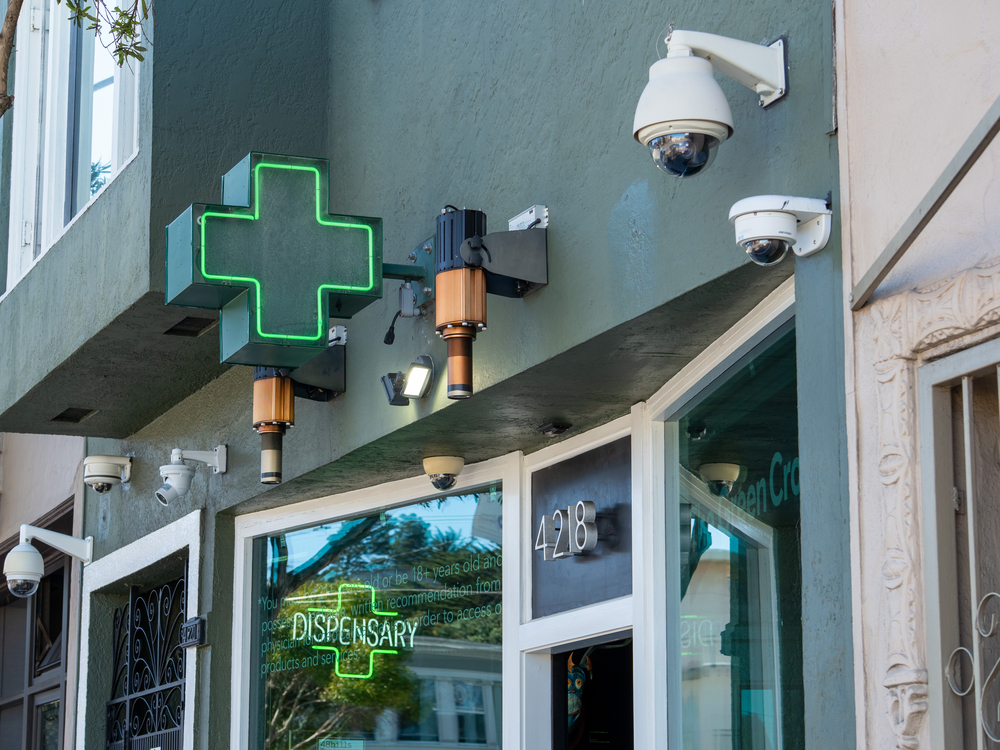 Your state got on board with medical marijuana via a voter referendum a few years back. Now, after plenty of wrangling and negotiations among lawmakers, your state program is finally ready to go. You decide you want to open a medical marijuana dispensary. As you see it, the opportunity to build a lucrative business is right in front of you.
Hold on, Sparky. Opening a medical marijuana dispensary isn't as easy as it seems. There is red tape to cut through. There are business challenges that entrepreneurs in other industries don't face. There are limited licenses to contend with. The list goes on and on. If you do succeed in getting a dispensary open, you will probably do well financially. But getting there is going to be difficult.
Limited Licensing Opportunities
One of the first challenges medical marijuana entrepreneurs face is licensing. Dispensaries must be licensed, and states generally limit the number of licenses they grant. This is done to control the flow of cannabis products.
Utah lawmakers recently approved a fifteenth dispensary license to be awarded to a more rural operator at some point in the future. Among the fourteen dispensaries previously licensed by the state, only half have opened to date. The rest are required by statute to be open no later than June 1, 2021 according to the good folks a Utahmarijuana.org.
At any rate, you will not be the only entrepreneur to apply for a license in your state. Expect the competition to be fierce. Also expect to have to prove your financial wherewithal when you apply. You will not win a license if the competition presents a stronger financial position.
Financing Your Dispensary
Assuming you are fortunate enough to obtain a state license, you now have to fund your dispensary. You will not be able to go down to your neighborhood savings and loan route for traditional business financing. In most cases, banks will not touch cannabis-related businesses. They don't need the hassle of potentially violating federal law.
You might be able to bootstrap your operation for the first 6 to 12 months. Or perhaps you have access to private investment money. Whatever the case, you are going to need a significant amount of financing up front.
Working Out Payment Systems
Another big problem for medical marijuana dispensaries is accepting payments other than cash. It is difficult enough for dispensary owners to set up regular bank accounts for doing business. Forget being able to accept credit and debit cards. Almost all dispensaries are cash-and-carry businesses.
On the positive side, there are a small number of electronic payment processors looking to provide solutions to the medical cannabis industry. They are few and far between, but they are out there. Success on their part might encourage other payment providers to get on board.
Hiring Your Staff
The volume at which medical marijuana dispensaries are selling product will make it nearly impossible for you to run your dispensary by yourself. You will need to hire help. And in most states, dispensaries are required to have at least one qualified pharmacist on staff. That is going to be expensive. Plan to pay well and offer benefits.
Opening any kind of retail business is never as easy as it seems. But most retail operations are easier to establish than medical marijuana dispensaries. By design, dispensaries are highly regulated and limited in how they can conduct business. Opening a dispensary certainly isn't for the faint of heart. But if you can make it work, a dispensary represents an opportunity to build a solid business that makes money and contributes to the local economy.